Nowadays, more or less everyone has to work, lives on a tight schedule and doesn't have a lot of holidays. Therefore, if you have the chance to go to the other side of the world, in this case New Zealand (NZ), it's almost certain that you will have to choose to visit only one of the islands of the country. Sorry, I mean, if you want to travel a bit and spend time on each place you visit. Of course, you can always fly from one point to the other, take a picture and go home, but that's not what I mean. :) Anyway, if you are trying to choose, some will say that the South Island is the best, and others will be like "how can you miss the north one!?". Well, it's a pity but shit (or life) happens. How to choose? Of course, it depends on what are you looking for and what you are more interested in. And, here, I'm going to try and shed some light on "what you will find and can do in each place" so you can be happy and confident of your final decision.
Besides my personal experience, I conducted some "research" so I could give you an honest and objective perspective. Let's not forget that I have only been to the South Island, not in the north, so, I already had to make this decision when I was planning my trip. And I can say I'm happy with that, so I did something right.
Let's go into details. First of all I want to emphasise that NZ is not a big country, even though it is big. The "problem" is that the country offers an incredible diversity of landscapes, activities and opportunities for exploration, so you feel like going and stopping everywhere and your "travel rythm" is a lot lower than in any other country. In broad terms, the South Island has all the incredible and surreal landscapes and wildlife you would have never imagined to see, whereas the North Island offers you thermal pools and springs, Maōri culture, Hobbits and cosmopolitan cities. What do you prefer? Here you have a more detailed bullet point list!
North Island characteristics
1. Its population is three times larger than in the South Island. You know,
MORE people
.
New Zealand population map
2.
Cosmopolitan life
: you can visit the capital, Wellington, and the biggest city of NZ, Auckland.
Auckland
3.
Maōri culture
at its best. Rotorua is one place to experience it.
Maōri culture and traditions
4.
Warmer weather
and more swimmable
beaches
.
Beaches, bitch
5.
Geothermal heaven
: you will find lots of thermal pools and springs.
Thermal pools and springs
6. Bike lover? The North Island offers the best
cycle and mountain bike trails
.
Cycle trails
7.
The Lord of the Rings (LOTR) paradise
: Hobbiton and the largest number of set locations and filmed landscapes. Hey, read
this post
from
Dangerous Bussiness
, you will learn all about it.
Hobbiton, in Matamata
8. Seems
more accessible
: more airports, better roads (but with tolls!) and better public transport offers.
South Island characteristics and possibilities
1. No shortage of wide open spaces to explore and
enjoy tranquility
: less population and more land make it possible.
Empty roads and open spaces
2.
Dramatic mountain scenery
: you can see it all.
Landscape contrasts
3.
Wildlife
: you will be able to see marine and bird life. The list is endless!
There's a lot more but yellow-eyed penguins hold a special place in my heart.
I plan on posting about it sometime soon!
4.
Fiordland National Park
: the stunning Milford Sound and Doubtful Sound are waiting for ya.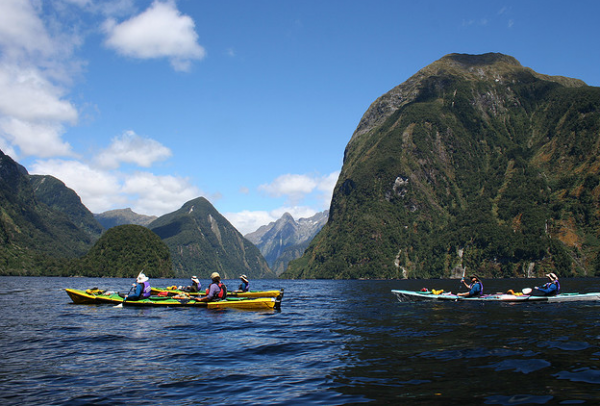 Kayaking on Milford Sound
5. Adventure: Queenstown is HEAVEN for all
adventure
lovers, skiing and other crazy stuff.
Queenstown fever and craziness
6. Great Walks: due to the amount of national parks and crazy landscapes, the South Island is home of a large diversity of
walk tracks and hiking opportunities
.
Amazing views
7. The main industrial activities are
agriculture
, agriculture, agriculture and, okay, tourism too.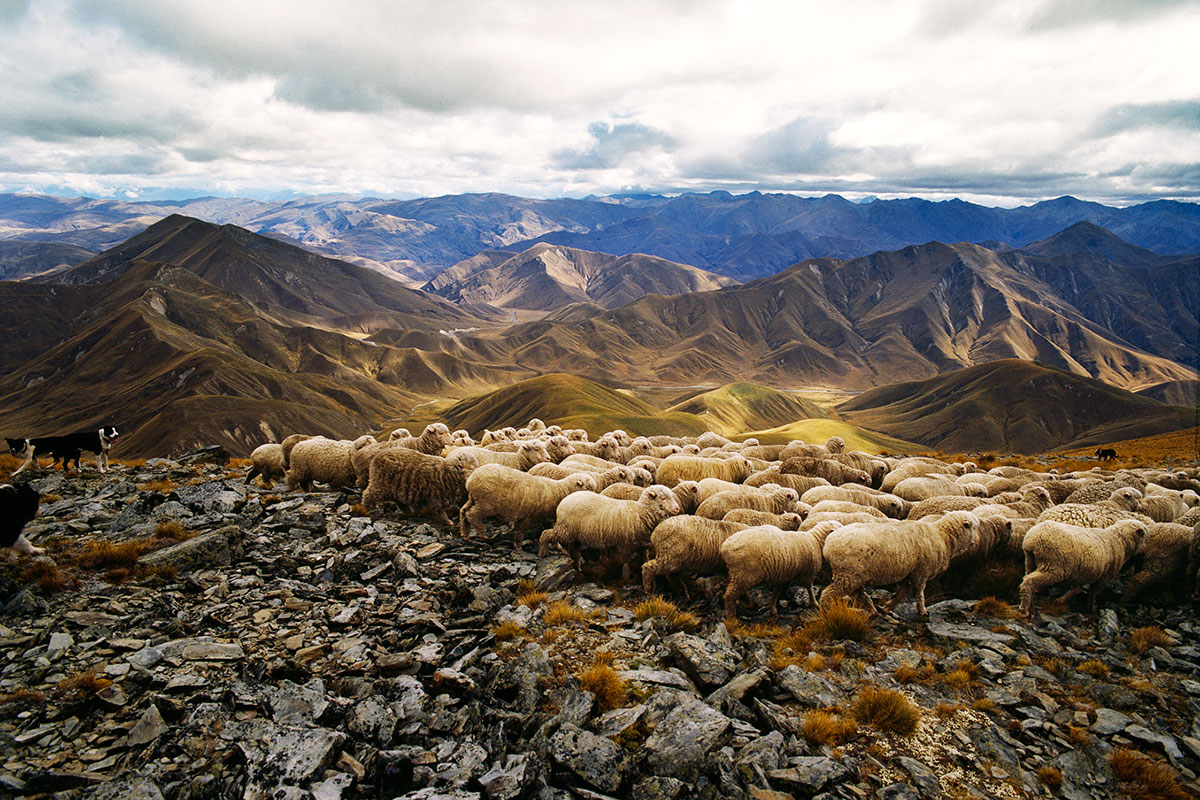 You will see this everywhere
8. Rumour has it:
locals are a more friendly
and life moves a bit slower than in the north.
Feel good, this is what NZ gives back to you
I hope this simple post may help some of you out there when trying to figure out what to do and where to go in NZ. Now that you may have reached a conclusion regarding which island you should visit, maybe you could use
some of the tips I wrote in another post
that will make your planning easier! Remember that a good and a realistic planning will make your trip unforgettable. Think about it and do not go crazy. There's too much to do and very little time ;)
In my case, I only went to the South Island, and I'm sure I'll be back to go to the North Island, and of course it's sad that I couldn't do it all at once, but at least I could enjoy a lot of the South Island, A LOT.
I inspired this post on other blogs and websites I read when I was preparing my trip, so here you have them in case you are interested (and to avoid any kind of... conflict):
PS. None of the above pictures are mine. All pictures are are linked to its original website.
Enjoy!
Nat